What's to come in the year ahead? What will the dress trends be? Is baby's breath still back? Is there a new food truck? Below, you'll find 15 ideas, trends, and thoughts for year 2020. In short: These are the ideas that could take your wedding from "cool wedding" to "wedding of the year" (or decade). I hope these ideas inspire you to create some of your own.
1. 
Let Art Inspire You
Art is a big theme in weddings this year. From invitations featuring one-of-a-kind logos to creative installations at ceremony and reception sites, couples are looking to the art world to present a new take on traditional wedding décor.

2. Prioritize the Guest Experience
If you want your wedding to be a night to remember, consider surprising everyone with something really unexpected. You can accomplish this on any scale, so chat with your partner about what makes sense for you, your wedding, and your budget. And don't be afraid to think outside the box: From renting an actual Ferris wheel (yes, really) to hiring special performers (think synchronized swimmers and a bubble-ologist), we feel confident that you can dream up something that's perfect for you.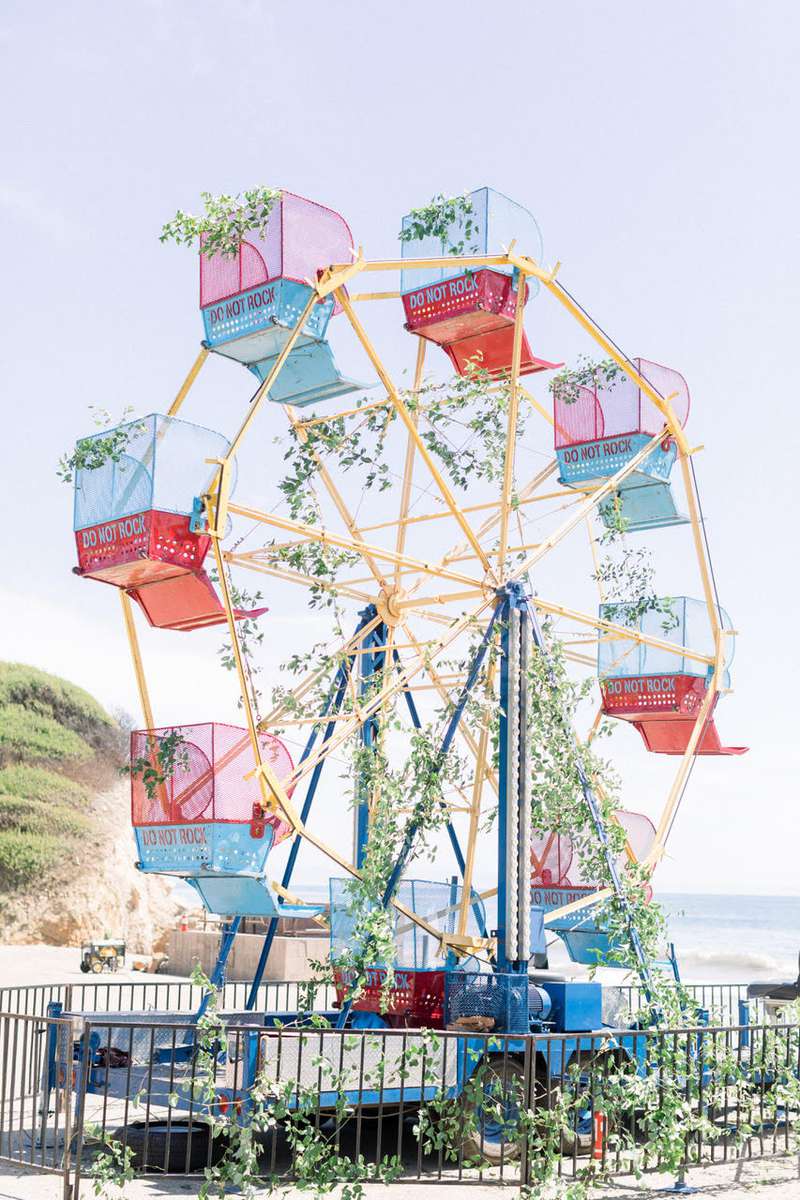 3. Have a Themed Pre-Party
No matter your wedding style, consider doing something a bit more creative (and, perhaps, more casual) for your welcome party, rehearsal dinner, or wedding shower. For pre-wedding events, i've seen couples host pizza parties, movie nights, and events tailored to their destination, whether it's a Wild West-themed bash in Wyoming or a barbecue dinner in Tennessee. Whatever style you choose, remember to do it up with a unique dress code, special décor, and a setup that fits the vibe (i.e. picnic tables for a barbecue). It's an opportunity to make your guests feel comfortable and excited about the big day to come.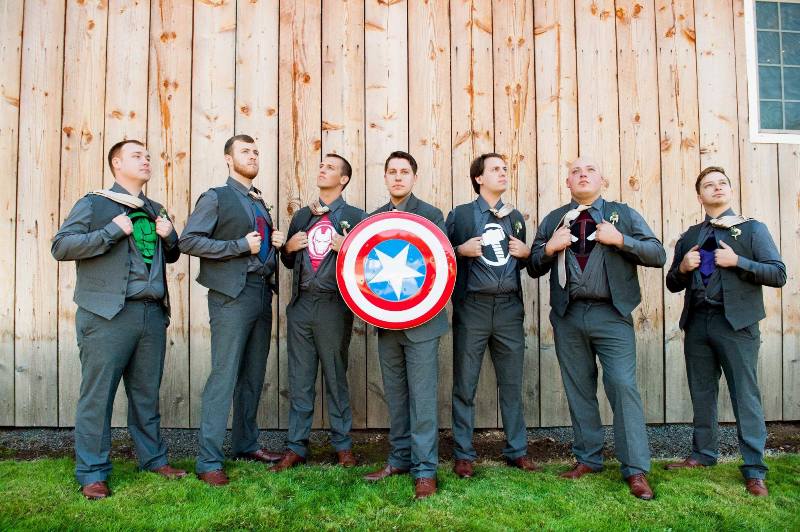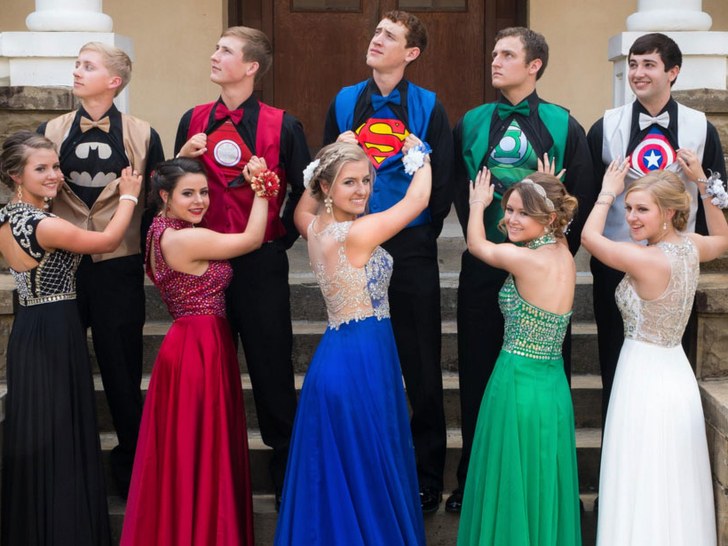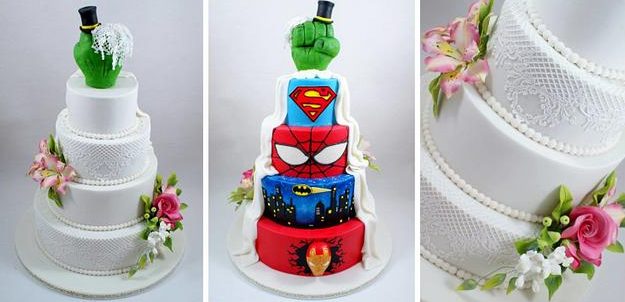 4. Rock a Bold Color
If you're looking to wow the crowd, consider doing so with a statement fashion choice. And what better way to do this than by bucking the most traditional bridal tradition of them all and not wearing white? Sure, this isn't a new concept—you've seen colored wedding dresses on the runways for years—but now is a new take on this trend. Gone are the days of a pretty pastel palette. Instead, go bold and rock a color that matches your wedding theme and/or means something to you. We're particularly partial to this golden hue… perhaps it's the new "it" color?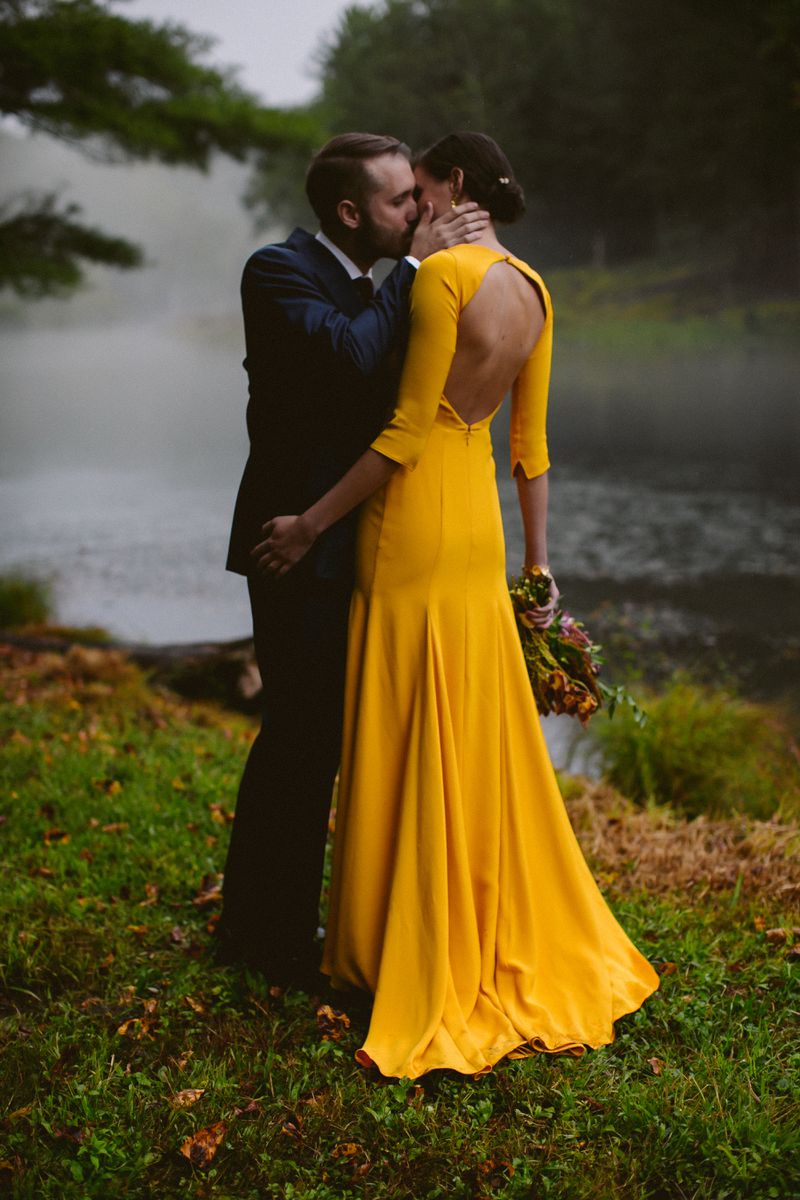 5. Sport a Photo-Lined Jacket
This year, i saw grooms rock shawl collars, green tailored suits (the new navy?), and more than one look. Beyond the outward fashion choices, guys are also personalizing their attire with hidden customizations such as monogrammed patches, embroidery, and more. We want to see more of this in 2020. Take this photo of Washington Nationals player Trea Turner, who wore a suit jacket by STITCHED featuring his engagement photos on the lining, as proof that this idea is a good one.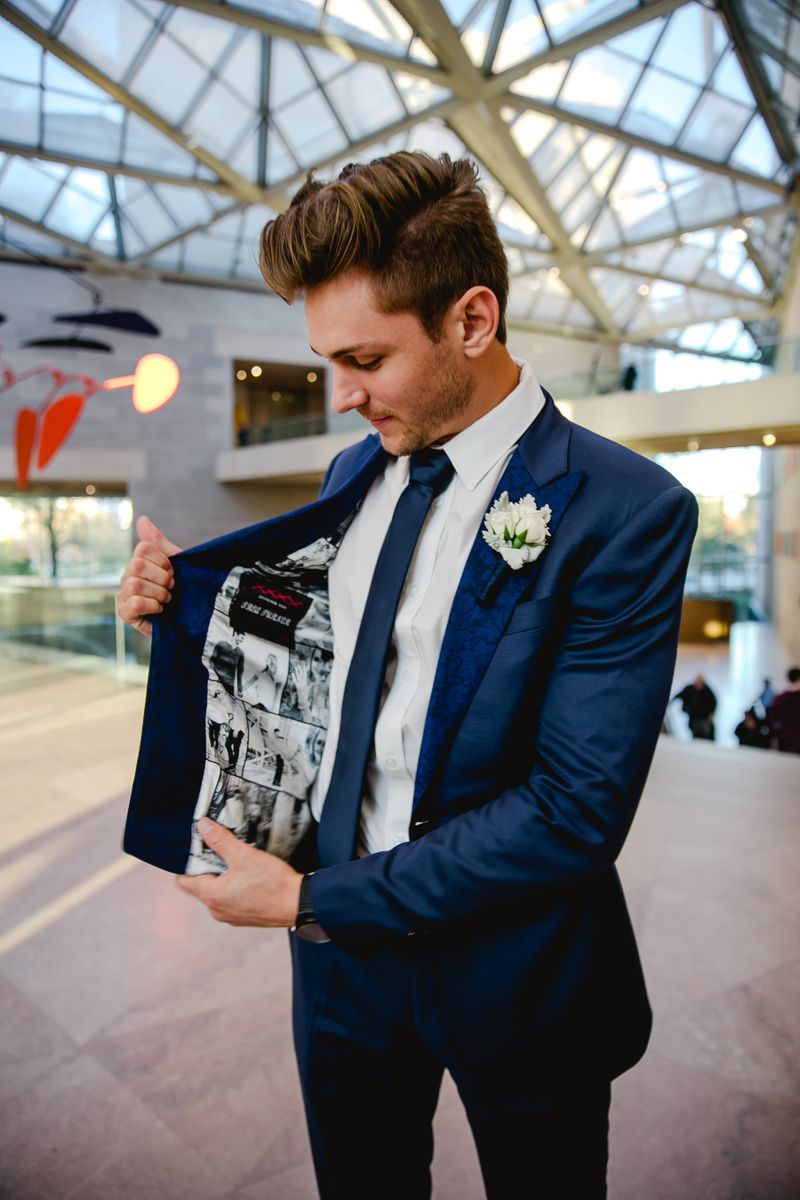 6. Set the Scene
This year, i'am excited to see couples say "I do" under nontraditional ceremony structures. If you're creating a unique altar or backdrop for your ceremony, make it count. We're in favor of décor that does double duty—and the focal point of the day is no exception. Beyond repurposing florals and structures throughout the night, remember to get creative with the "extras" as well.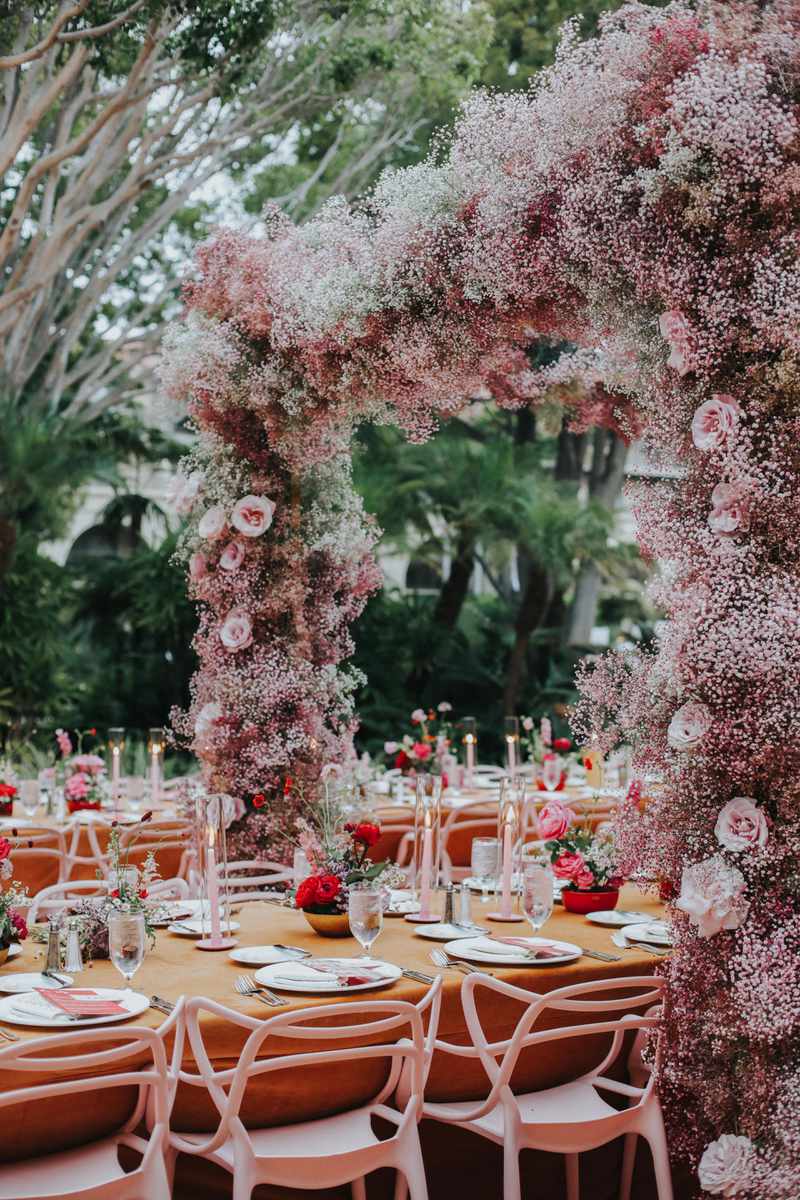 7. Utilize Nontraditional Florals
It's time to put a new twist on the greenery and pampas grass trends of year's past. You can accomplish this by playing with different dye colors and textures. A few materials? Genestra, gypsophila, and phalaenopsis orchids. And colors: So far, You've played with shades of red and pink but I also love the look of soft blue pampas grass, turmeric, or soft yellow.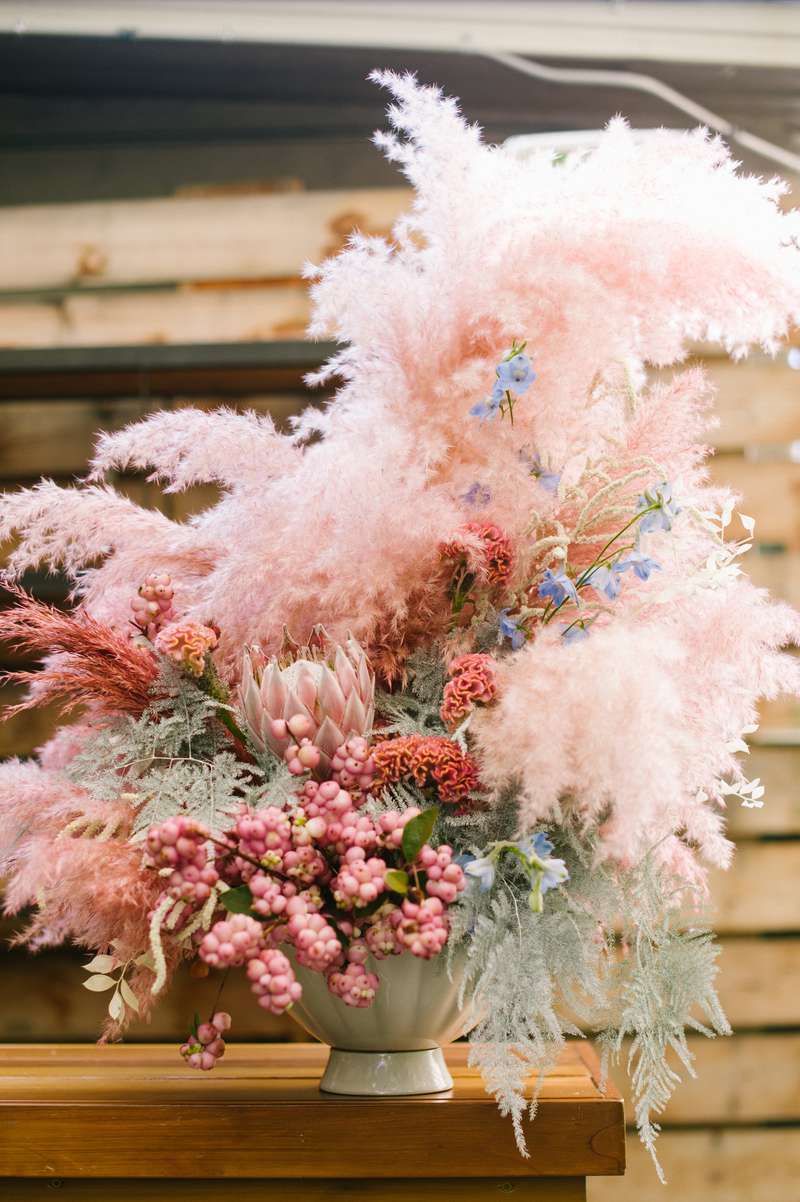 8. Decorate With Wallpaper
It's no secret that wallpaper can transform a space at home—and it's the same when used at a wedding. We're seeing planners use prints on statement walls (behind the head table, as an escort card display) and even as the ceremony altar itself, as this couple. Feel free to get creative.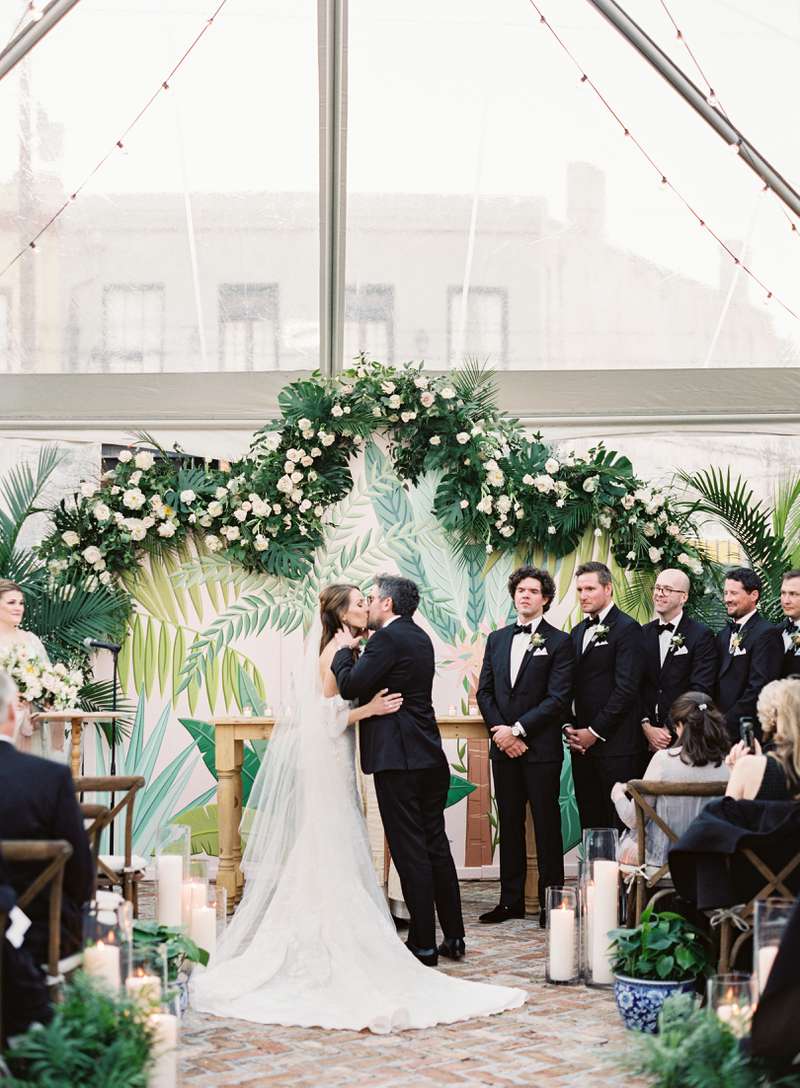 9. Involve Guests in the Ceremony
Make your guests really feel part of the day by involving them in the ceremony. You can take many approaches to this idea and make it your own. First, you can make asked guests to read their intentions or goals for the couple aloud before the vow exchange. Or, you can take after the ceremony, where the couple had their wedding party pass their wedding bands in a circle before handing them over for the big exchange. Other ideas we love? A group call-and-response reading (from a favorite book, poem, or song) and a group sing-a-long of a fitting or meaningful tune. In all cases, you'd inform guests of their involvement and print any needed materials on the ceremony program.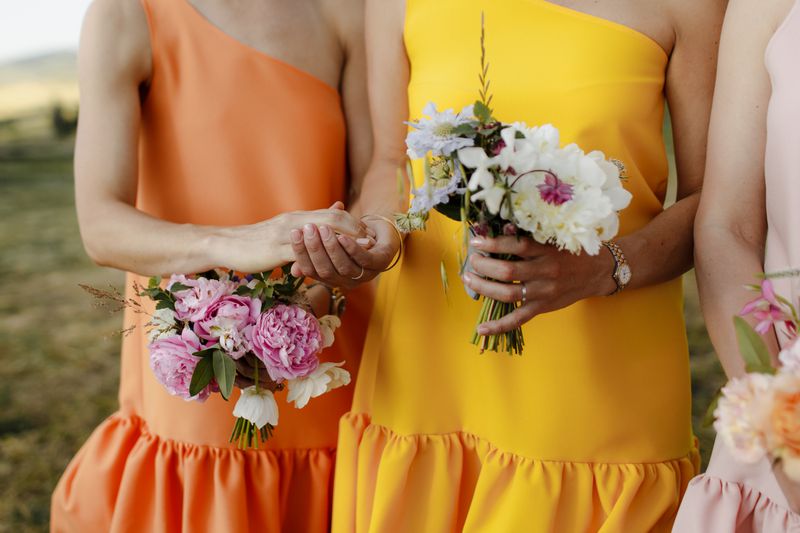 10. Exchange Private Vows
After obsessing over the guest experience and all the ways to make them go "wow," you can't forget to think about yourselves. That's why we want to highlight one of favorite new rituals: sharing vows in private. This is an especially great solution if you're not an A+ public speaker (because who is?) or if you want to exchange traditional vows during the ceremony. Also, exchanging vows in private gives you more time to focus on your partner and your love… and at the end of the day, what more do you want than that?
11. Take a Mid-Ceremony Shot
This is another way to involve your guests—and, no, we're not talking about a squad pic. Instead, make like this couple, who actually took a shot during their ceremony. Talk about a great way to start the party—and a lifetime of adventure together.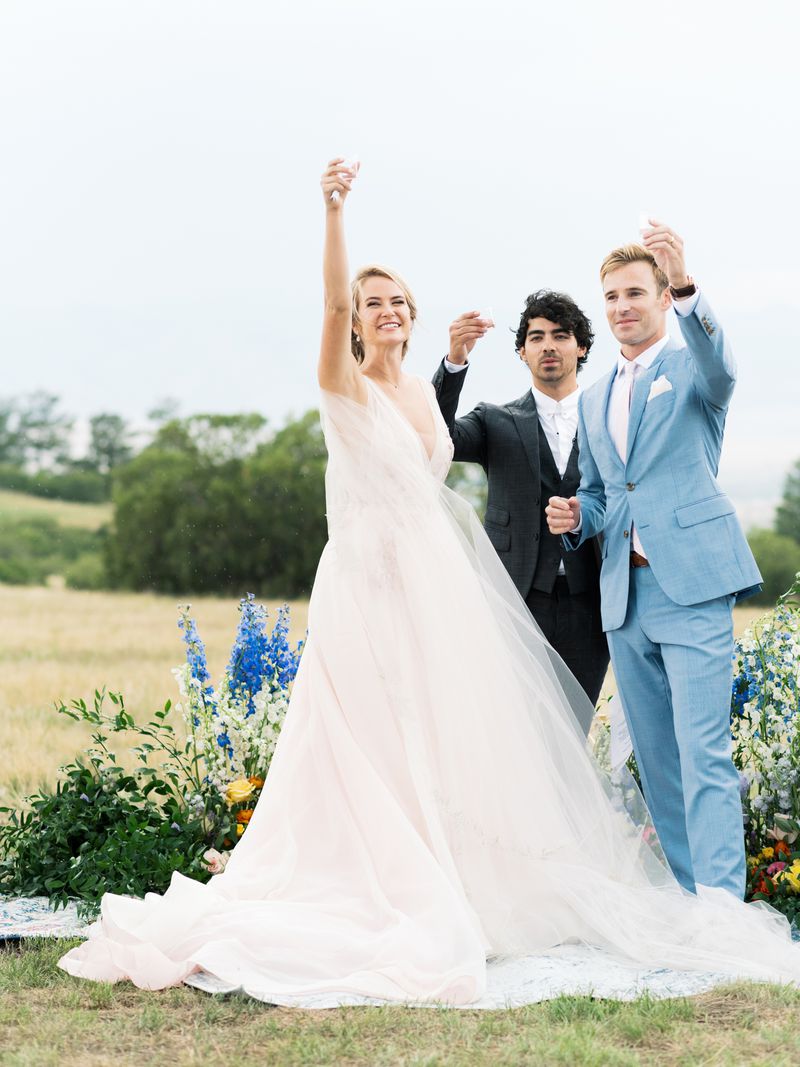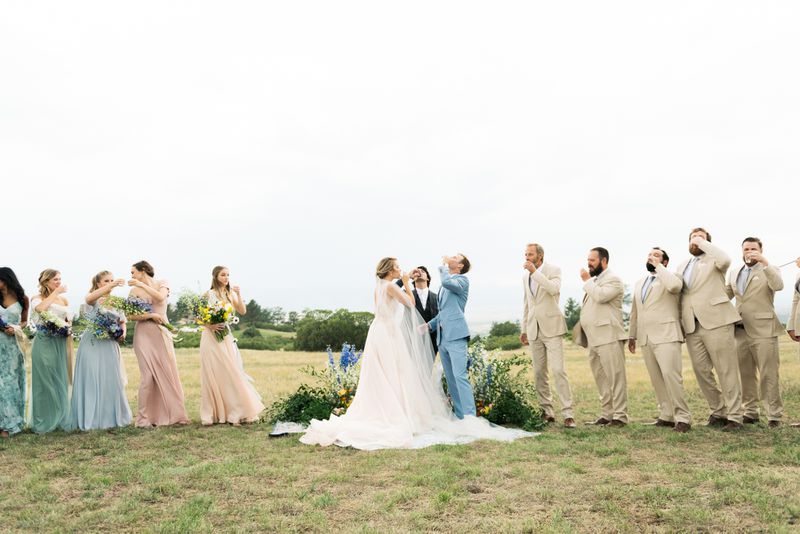 12. Involve Loved Ones
Couples are now including their pets in every single detail, even if they're not actually there on the big day. I love this idea and can fully endorse a custom illustration on fun day-of items like cocktail napkins, bar signs, and more. Also popular? Custom cookies and lapel pins as guest favors.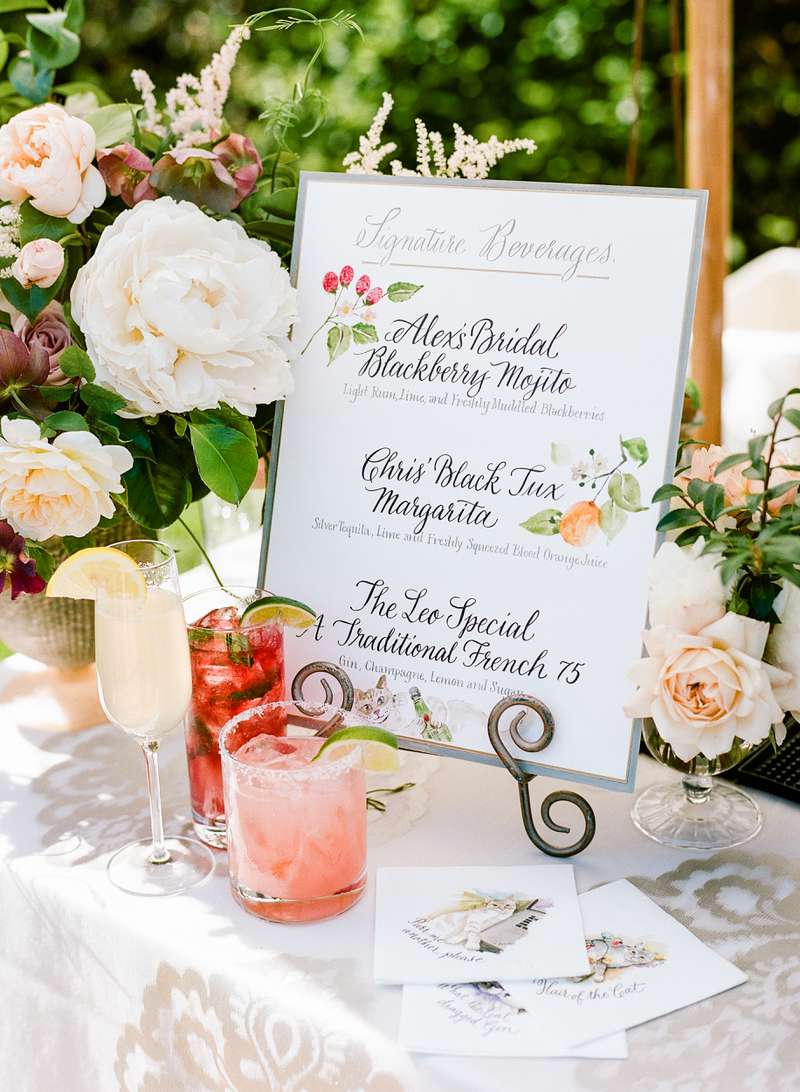 13. Have a "Touch-Up Bar"
There's always a helluva long line in the ladies' room as girls (by nature) love to fix their hair and makeup mid-party. Hire some pros or set up a few touch-up stations at the ready. We're not talking full makeovers here, but a fresh gloss or curl can go a long way—especially if there's a photo booth nearby.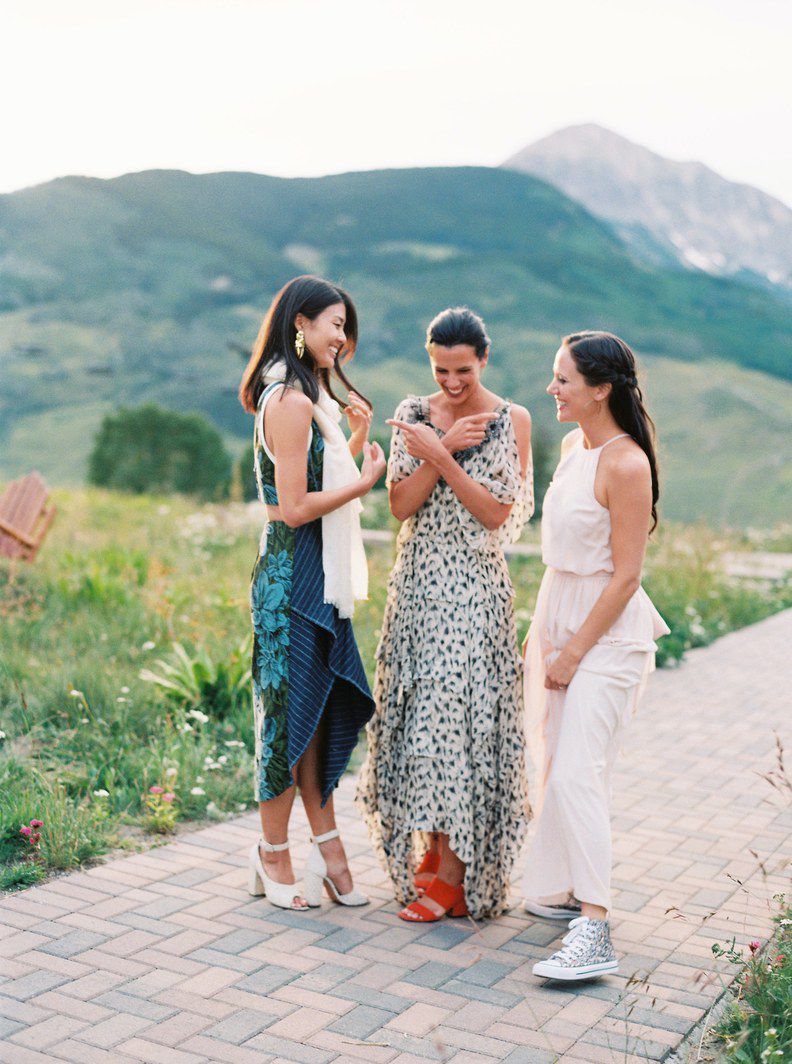 14. Reimagine the Photo Booth
Forget all the props and make this more of a "moment" for guests. While we're all about an epic backdrop such as this disco ball-enhanced creation, we're also into the latest trend, which is a more elevated portrait-style photo booth. Done well, it gives everyone a chance to show off their big day look and pose in a way that's more "chic" and less "cheesy."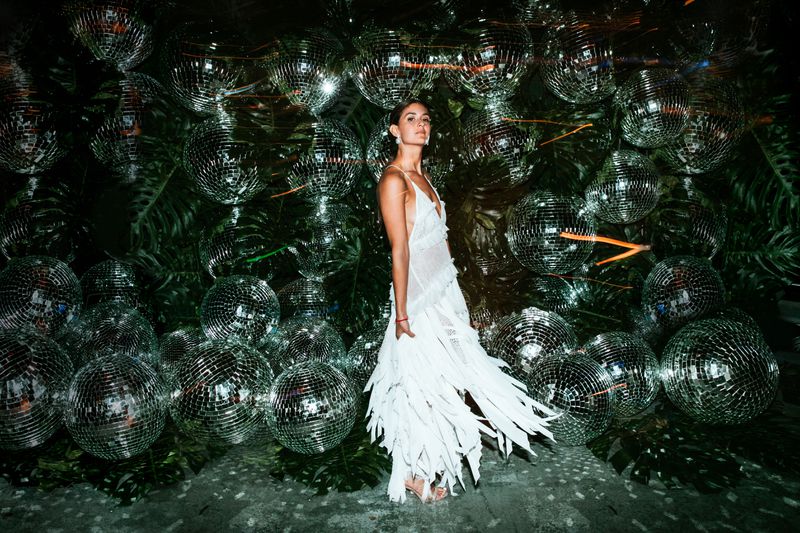 15. Rethink the Wedding Favor
If you're having a destination wedding, forget stacking your favors on a random table at the end of the night. Instead, surprise your guests by leaving a personalized treat (like these pretty chocolates) in each of their hotel rooms. I think this makes for a five-star experience, even after the party is over. Another plus? Consumable favors (like food and drink) avoid waste.